Kansas City Property Management
We can Help Manage Your Kansas City Rental Property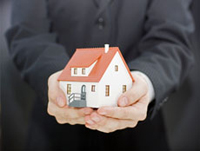 We currently manage rental property in all areas of the Kansas City Metropolitan area. We are comprised of professionals who market, lease, move in tenants, collect rent, handle maintenance, make ready and rehab. We provide monthly reports to owners; move tenants out, and provide all aspects of full turnkey services.
Full Service Leasing and Management
If you are a true investor, have never managed a home, are not familiar with the Landlord Tenant Laws, or just don't have the time to do it, than this is the program for you. It is our most popular option.
Your investment is not just about a building - Rent Robin understands that Management is about People and it is always CHALLENGING!
We exercise constant adherence to the law, the lease, all while providing excellent customer service, and we do it exceptionally well. Our primary job is:
MANAGEMENT, which means:
24/7 availability, Tenants expect repairs to be made yesterday and the law mandates we respond quickly. We have the vendors available to handle emergencies, maintenance, make ready, rehabs, and renovations. We manage, pre-screen, and oversee this process with all of our vendors. We are also able to manage utilities between tenants.
MONEY, which means:
Depositing Rent into an Owner account that is open to the states for Audit
Depositing Security Deposit into an Escrow account that is open to the states for Audit
Disbursing Money to Owners on the 15th. of every month
Internal Auditing Systems by a Certified CPA
Year End Reporting/1099
Rehab, Remodel, Renovation Proposals
INSURANCE, which means:
General Liability, Workers' Comp., E&O
All Property Managers Are NOT the same, and we work hard every day to be the company that Owners, and Tenants respect, and can count on. Our experience and your goals are the perfect formula for SUCCESS!
Pre-Marketing Services
We review market condition in the KC Metro area, and provide you with an up to date market analysis. You can then make an informed decision about pricing your home for rent
We advise our clients on preparing your home for today's rental market, so that they receive the most benefit from their investment.
Marketing
All our Current Marketing Internet Sites
MLS
Flyers
Professional Real Estate Signs
Professional Home Showing Services with Feedback
Screening
Pull Credit
Verify Employment & Proof of Income
Confirm Rental History
Need A Market Analysis? Simply complete the form to the right »
We have invested in and developed tools, systems and experience to make your investment more lucrative and less stressful.
Full Service Property Management Fees
7%-10% of Monthly Collected Rent
$150 Renewal fee per year for Renewing Leases
Exact Quotes Provided
View Cost Comparison
Working for You In the Kansas City Rental, Leasing, Management World: Jackson, Johnson, Cass, Clay and Wyandotte County Specialists
Inquire About Our Services
816-256-8683
Kansas City Area Information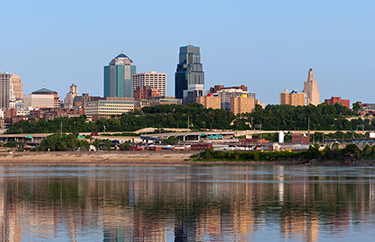 Kansas City, Missouri, is often abbreviated as KC. It is officially nicknamed the City of Fountains. With over 200 fountains, the city claims to have the second most in the world, just behind Rome.
Areas near Downtown Kansas City include the 39th Street District is known as Restaurant Row and features one of Kansas City's largest selections of independently owned restaurants and boutique shops. It is a center of literary and visual arts and bohemian culture. Crown Center is the headquarters of Hallmark Cards and a major downtown shopping and entertainment complex. It is connected to Union Station by a series of covered walkways. The Country Club Plaza, or simply "the Plaza", is an upscale, outdoor shopping and entertainment district. It was the first suburban shopping district in the United States, designed to accommodate shoppers arriving by automobile, and is surrounded by apartments and condominiums, including a number of high rise buildings.
Areas We Serve