Agent Referral Program
Let us be your Resource in Property Management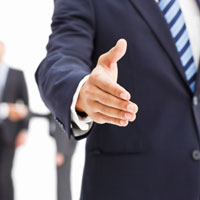 Referral Fees
Property Management operates with a VERY small margin, with VERY big consequences when mistakes are made. We value what you do for your clients/customers, and offer a 10% Leasing Fee referral fee when a tenant moves into one of our rentals (it usually takes about 15 days, but can take up to 30). For an owner referral we pay 50% of the Leasing Fee, plus return the listing back to you when the owner is ready to list it for sale. We Respect and Protect your referrals at ALL times.
Short Term Leases (under 12 months)
Leases under 12 months require the owner's approval, and referral and coop fees are paid on a prorated scale based on the length of the lease term.
Thank you for considering Rent Robin Management Services. We Value YOU!
Refer A Client