Investor Institute
Reach Your Goals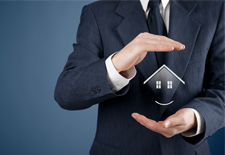 Every Investor has Individual Investment goals and a time frame in which they hope to accomplish these Goals.
What makes Rent Robin unique is our support structure, expertise, and passion for helping you reach YOUR full potential, while giving you an honest assessment of the risks and possible rewards.
Rent Robin provides guidance and support in all areas of Investment Real Estate, this includes:
Consultation
Analysis/Risk
Income Durative
Acquisition
Rehab
Lending
Professional Management/Leasing
We can arrange to meet with you personally, or we would be happy to meet with your group. We truly enjoy consulting with brokers/agents, attorneys, lenders, and private landlords about all of the aspects of the real estate investment world.
For more information, complete the form to the right »
We provide Management Services for the entire Kansas City Metro Area which includes: Johnson, Jackson, Wyandotte, Clay, and Cass County.
Inquire Now
816-256-8683