Lease Only Services
We can Help Lease Your Kansas City Rental Property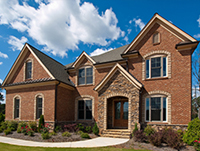 With lease only, we lease and you manage.
We will handle the marketing, showings, tenant screening, and move in, than turn it over to you to manage. This is an economical alternative to the high cost of advertising, and marketing as an individual.
This option allows you to hire us to market your property, and then turn it back to you to manage.
This program allows you to leverage our extensive investment in Marketing, Screening, and Tenant Placement. We lease, do the paperwork, and return the lease, and deposit to you. What this all means is:
Marketing , which means:
We Review Market Conditions and Provide You a Market Analysis
We Advise You on Preparing Your Property for the Market
We Advertise on the Internet using the most effective sites
We Promote Your Property To Agents Metro Wide
We Provide a For Rent Sign
We Provide a Lockbox and Showing Program
We Answer Tenant Calls and Pre-Screen
Screening, which means:
Pulling Credit and Criminal
Verifying Employment &/or Proof of Income
Confirming Rental History
The cost savings to you is substantial compared to you identifying, contracting, and obtaining all of these marketing tools individually, and assumes your time is also valuable. Many of these services are ONLY accessible for/to licensed agents/brokers.
Lease Only Fees:
$250 Upfront Marketing Fee to be credited to First Months Collected Rent
100% of First Months Collected Rent To Procure Tenant
Inquire About Our Services
816-256-8683